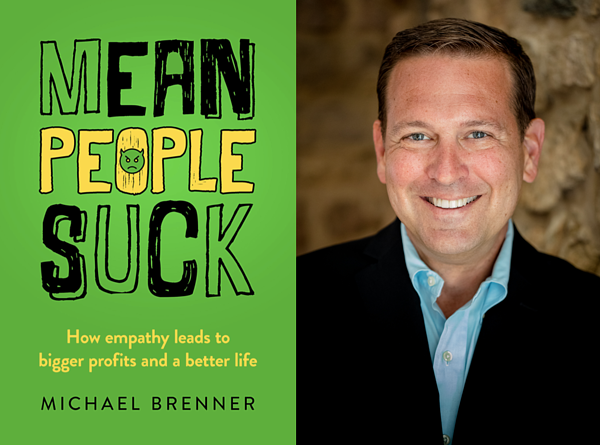 Empathy: it's something we all need in today's world and something that is challenging to communicate without the face-to-face interaction that we were accustomed to before the pandemic. So we recently hosted a virtual "fireside chat" with empathy expert, author and speaker Michael Brenner. We sat down with him, webinar-style, to chat about the real-life experiences explored in his latest book, "Mean People Suck," and how these experiences can help us utilize empathy in our suddenly virtual world and remote workplaces. We also touched on what we think the future might look like after the pandemic is considered over, and what companies are doing a good job with empathy right now.
You can request a recording of our webinar with Michael here.
As CEO of the Marketing Insider Group, Michael works with brands to build emotional communication, effective content marketing and employee activation programs. He has been recognized as a Forbes Top CMO Influencer, a Huffington Post Top Business Keynote Speaker, and an Entrepreneur Magazine Top Motivational Speaker. For more on Michael Brenner, download our recent interview.