Ongoing AMC Global research reveals routine medical visits, dental appointments, and recommended screenings for adults and children are being delayed during COVID-19
The latest research wave with our partner, OpinionRoute, shows that Americans are still delaying routine medical, dental and health screening visits. They are also handling prescriptions mostly via phone calls, and are reporting increased usage of vitamins and supplements during the COVID-19 pandemic. You can see a full representation of the data here or click on the callout below.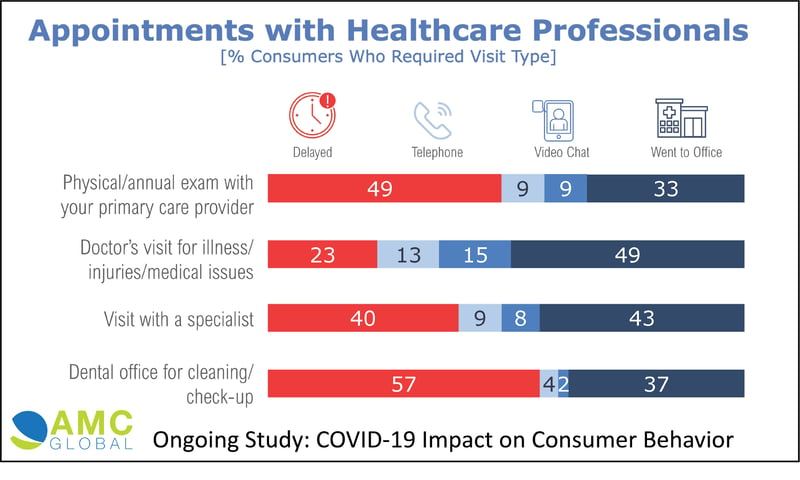 Key findings for the week of June 29:
Forty-nine percent of respondents are delaying their annual physical exam with their primary care provider, and 57% are delaying routine dental visits during the COVID-19 pandemic.


Thirty-seven percent of respondents reported not being up to date on routine screenings, 15% reported they've delayed immunizations.


Eighteen percent of Americans are taking more vitamins and supplements during COVID-19.
A complete representation of the data can be found here. New results and findings will be released on July 16. The study findings are designed to help clients and industry leaders navigate quickly changing consumer behavior during the crisis. Need to stay up to date on what's going on with your consumers in these quickly changing times? Contact us more information.