Ongoing AMC Global study uncovers movie goer behavior during COVID-19
In the 23rd wave of our ongoing study with OpinionRoute, our consumer behavior research showed that most Americans have not seen a movie in person at a movie theater for quite some time, and it is likely to be months before they attend again. Respondents report concern about COVID-19 risk as the top reason for staying away, as well as local theaters being closed.
Check out a full graphical representation of the date here, or click on the callout below.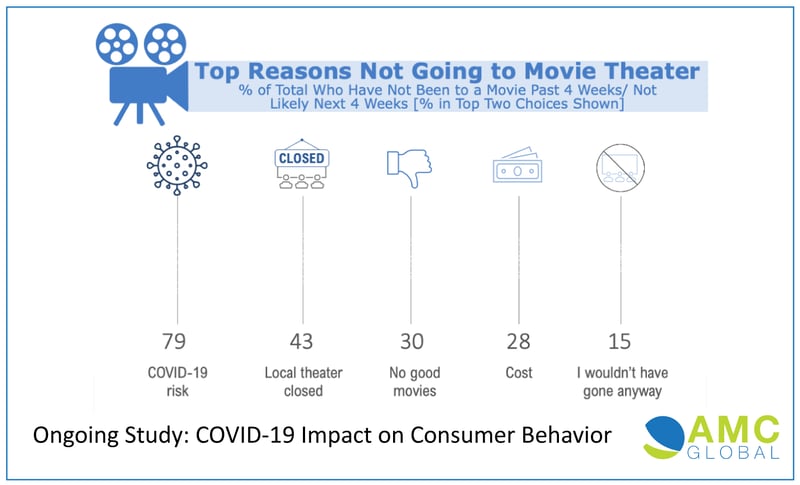 Key findings for the week of November 30:
While 67% of Americans report attending a movie in person more than six months ago, only 7% have attended within the past month.


Fifty-one percent of Americans predict that more than six months from now they will once again see a movie in a theater, while only 4% predict they will attend in the next couple of weeks.


Top reasons for the decrease in movie theater in-person attendance include COVID-19 risk (79%), closure of local theaters (43%), lack of "good" movies (30%), and cost (28%).

Understanding and predicting consumer behavior is key to success in today's marketplace. We can help! Reach out to us.