With the pandemic continuing to rage across the country, it appears that the extreme rise in online shopping behaviors will continue. Many states have issued renewed mandates encouraging people to stay at home, and put strict capacity limits on retail stores to minimize person-to-person interactions.
Our eCommerce Study Predicts More Online Shopping
Early on in the crisis, consumers discovered the ease and convenience of shopping online, activities that many indicated would continue. The most recent wave of the virus has boosted these behaviors, with our research showing that it would definitely impact holiday shopping plans. Our study, conducted last month, indicated that consumers plan to increase online shopping this holiday season both on Amazon and retail store websites. While most said their spending will go down slightly (10%), 71% plan to shop only online and just 3% in-store only. The rest will mix it up.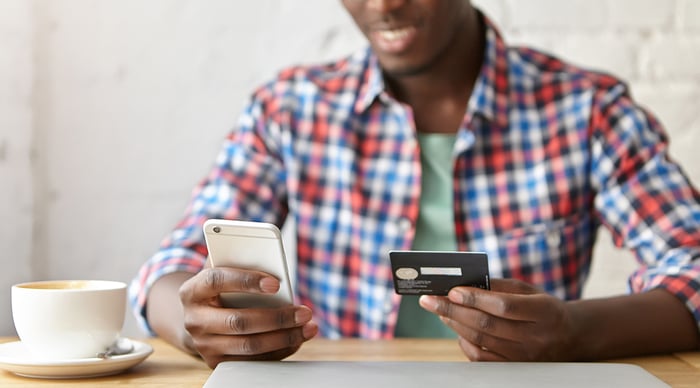 Black Friday Sales Surge Online
Even in a mixed-up year like 2020, the holiday shopping season remains a critical touchpoint for brands. Consumer behavior during this pivotal season is just one key indicator of what's to come. Proving our predictive study in October, online Black Friday shopping surged last month. Adobe reported that shoppers spent a whopping $10.7 billion, up 15.1% from a year ago, "setting a record for the largest U.S. online shopping day ever." For the first time, we saw retailers purposefully expand the "Black Friday" from a single day to weeks, in order to meet projected demand.
Meeting Your Consumers Online
Brands, retailers and other businesses need to get ready. The move to digital shopping isn't really even a "move" anymore, it is our daily reality. Consumers are becoming more savvy and expect seamless experiences. It's time to:
Examine your product packaging. You must make sure your package design and presentation work in the online shopping environment. Learn more about how to do that by checking out our "

Ultimate guide to brand packaging in an omnichannel environment

" white paper.


Communicate your brand promise effectively online. You need to be able to reach your consumer where they are, with the message they are seeking. The online shopping environment is cluttered, and you've got to be sure you've got the

right message

to cut through the noise.


Pay attention to the path-to-purchase. Your shopper's experience with your brand does not end when they push the Pay button on their screen, and their online experience is quite different from the in-store experience. It is critical to understand how customers will interact with your brand and products online, and evaluate all steps of the path-to-purchase from start to finish, to help build loyalty.


Keeping it positive. Unlike in-store, online reviews are front and center. As people evaluate your product in a digital environment, the good, the bad, and the ugly are all right there on display. Brands need to first understand the impact of these reviews and take the right steps to address them. Positive reviews play a vital role in ecommerce sales.

Historically delineated from traditional in-store shopping as "eCommerce", we would argue that the terminology should change simply to "commerce." Online shopping, as we have seen pointedly during COVID-19 times, is now a dominant paradigm for purchasing all kinds of products and services, and it's here to stay. Want to learn more? Reach out to us.