Ongoing AMC Global study shows consumers will pay more for packaging safety and protection features, and they consider pack sustainability when shopping
The 26th wave of the ongoing study by AMC Global (an international custom market research firm specializing in launch strategies and brand tracking) and OpinionRoute (a leader in insights process management) was released today. Study respondents reported that they consider the protection and/or safety features offered by product packaging when shopping—and many are willing to pay more for such packaging features. The primary concern of packages without these additional added safety features is potential product contamination. Also, most shoppers find sustainable/environmentally friendly packaging to be important in product purchase decisions.
You can see the graphic representation of the data here, or by clicking the callout below.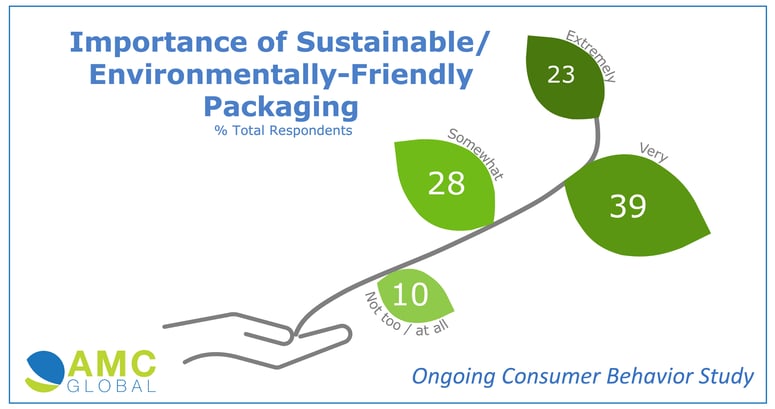 Key findings for the week of February 22:
Thirty-nine percent of Americans report that they take packaging into consideration before making a purchase.


Fifty-seven percent of consumers consider food packages that have individually wrapped servings inside, and 42% are willing to pay more for this feature. Forty-five percent look for an additional plastic overwrap on liquids shipping to home, with 36% willing to pay more for this feature.


When packs do not have individually wrapped items or sealed lids, consumers report that their main concerns are contamination of product (46%), freshness (25%), or damage (11%).


In contrast to preferences for additional packaging safety features, 23% report that sustainable or environmentally-friendly packaging is "extremely important" to them, 39% report that it is "very important."
A complete graphic representation of consumer considerations of packaging features can be found here.
New results and findings will be released on March 25. The study findings are designed to help clients and industry leaders navigate quickly changing consumer behavior during the pandemic, and other consumer trends in the marketplace.