Americans started diet plans during past year, and are careful with food choices
Impacts on individual health have varied widely throughout the pandemic, with some developing healthful habits while others (a majority according to the APA) experienced undesirable side effects, such as weight gain. A big part of these changes, both positive and negative, have to do with nutrition and the way food consumption has changed over the past few months.
In our ongoing study on consumer behavior during the pandemic, we have been exploring a number of trends—from the way we shop to brand perceptions, from beverage consumption to healthcare priorities. In a recent wave of our study, we took a closer look at American diets and food choices. These trends are important as food brands seek to continue resonating with key audiences in an ever-changing world.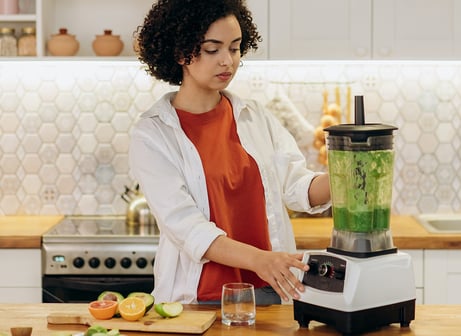 Diets and Dieting Trends
The diet and weight loss industry, which rose in value to $78 billion in 2019 but then dropped 21% during 2020, is looking for a big comeback in 2021 as people strive to lose weight and kick unhealthy habits formed during the height of the pandemic. Our study showed that the prediction for a comeback of the diet and weight loss industry rings true.

Thirty-five percent of our respondents reported they are following some kind of diet plan, with 10% following a low carbohydrate diet such as Keto or Atkins. Of those on a specific diet plan, 41% have been following it for less than a year—starting their diet during the pandemic.

As a sense of "normalcy" slowly returns, we expect that these behaviors will continue and even rise. One of the previous waves of our study asked consumers to predict which behaviors they will engage in, even after the pandemic, and 40% responded that they will "eat healthy".
Food Choice Trends
Of course, eating healthfully means carefully choosing which foods to consume. Our data indicates that Americans are looking for foods that are high protein, low sodium, high in vitamins and minerals, and foods that are not bioengineered. They gave several reasons for these various food selections, including that specific choices were "better for you", easy to make and nutritionally complete.

To take a closer look at one of these reasons—easier to make—we go back to another wave of the study, which indicated that a whopping 92% of people planned to continue cooking at home, even after the pandemic ends. This is interesting when we look at some data from way back in April 2020, when 32% of our respondents said they planned on making more home cooked meals. As the pandemic wore on and shut downs continued, it stands to reason that even more people ended up participating in this activity. And that 92% of them liked it enough to continue!
Looking to the Future
According to Cozymeal magazine, more diet plans will grow in popularity including the low carbohydrate we found preferred in our study, as well as veganism and flexitarianism. Ease of making the home cooked meal through services like Blue Apron and Hello Fresh will continue to grow as lives get busier but that desire to cook at home remains. Brands should stay abreast of diet choices and food preferences as they plan new products and innovate existing ones. A few ways we help food and beverage clients stay ahead of the trends is through R&D Whitespace Opportunity Identification and our Foundational Research.