PRESS RELEASE
AMC Global, an international custom market research firm specializing in launch strategies and brand tracking, has expanded its team and promoted internal employees to keep pace with the growth of the company. Brad Martinez joins as Programming & Data Visualization Specialist and Rachel Lenz joins as a Project Director. Emily Trentacosta has been promoted to Vice President of Strategy & Insights, among other promotions within the company.
"We have a commitment to maintain a high level of quality and service, and our new team members will help us grow that commitment even further," said Ken Roshkoff, CEO at AMC Global. "With continued business expansion, we're making sure everyone is optimally placed to serve our clients and utilize their unique skills. The recent promotions we've made are a reflection of the dedication to our clients and our work."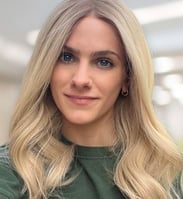 Rachel Lenz, Project Director
Lenz joins AMC Global with skills in emerging and traditional market research and a passion for consumer insights methodologies. Former experience includes working with firms like J.D. Power and Northern Trust Corporation. Lenz holds a bachelor's degree in Marketing from Oakland University and a master's degree in Market Research from Michigan State University.
https://www.linkedin.com/in/rachellenz/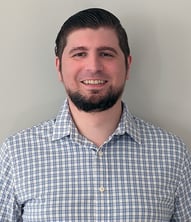 Brad Martinez, Programming & Data Visualization Specialist
Martinez brings market research experience to the team with a background in building online dashboards and working within multiple survey platforms and visualization tools. Previously, he was with Forsta and Dapresy working in solutions architecture and project management. At AMC, he will be specifically supporting large CPG clients. Martinez holds a BBA from University of New Hampshire.
https://www.linkedin.com/in/brad-martinez-668187115/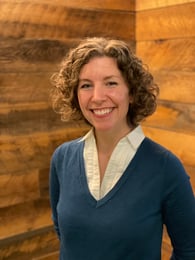 Emily Trentacosta, Vice President of Strategy & Insights (Promotion)
Trentacosta has been with AMC Global for more than ten years, developing custom market research strategies for our clients. Her recent promotion to Vice President of Strategy & Insights reflects her key work and valuable contributions to our CPG and consumer healthcare teams. She has both supplier and client side market research background with a focus on creative research solutions to meet business objectives. Trentacosta holds a bachelor's degree in Psychology from Albion College, and a master's degree in Social Psychology from the University of Delaware.
https://www.linkedin.com/in/emily-trentacosta-a012678/
More recent promotions within the company will help to keep up with continued growth and ever-expanding client service. Emily Izbicki takes on the role of Research Director, and Alison Hansberry moves up to a Senior Research Manager. Other promotions include Brenna Wolf to Research Manager; Sian Douglas to Senior Project Director; Drevin Shafer to Senior Project Director and Kim Carroll to Presentation & Information Designer.