Experienced researchers join the custom market research firm to help design and manage client research projects in the CPG and consumer healthcare sectors
25 January 2022 - Blue Bell, PA - AMC Global, an international custom market research firm specializing in launch strategies and brand tracking, has expanded its team with the addition of Alecia DiVita, Diane Gaede and Drevin Shafer. DiVita joins in the role of Senior Project Director, Gaede as a Research Director, and Shafer as a Project Director. The new team members will be focused on designing and managing qualitative and quantitative research projects from start to finish for AMC Global's consumer packaged goods and consumer healthcare industry clients.
"We have a 360-degree approach to nurturing our client partnerships, and this means having talented people on our team with an array of skills and expertise," said Ken Roshkoff, CEO at AMC Global. "The addition of Alecia, Diane and Drevin definitely supports this goal. Their fantastic, on-the-ground experience in the market research space will not only help projects run smoothly, but will also drive innovation and new approaches to answering critical business questions for clients."
Alecia DiVita, Senior Project Director
DiVita joins the AMC Global team with a background in qualitative and quantitative market research, both in domestic and global markets. She holds a bachelor's degree in Marketing Business Administration from Kuztown University.
https://www.linkedin.com/in/alecia-divita-8a2833117/
Diane Gaede, Research Director
Gaede brings more than 20 years of applied research experience and consulting on methodological study design, questionnaire development, and the interpretation and communication of insights. She has worked across a wide variety of industries and has expertise in applying different analytical methodologies for project success. She has held positions with both research and consulting suppliers (Magid, Vision Critical/Alida, Ipsos, TNS/Research International) and on corporate teams (U.S. Bank). She holds two bachelor's degrees from Michigan State University.
https://www.linkedin.com/in/didamrc/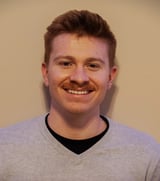 Drevin Shafer, Project Director
Shafer joins the AMC Global team with experience working with Kynetec, a marketing research supplier focused on the animal health and agricultural industries. He brings a data-driven mindset to his work in both qualitative and quantitative research, with a goal to improve decision making for clients. Shafer is a recent graduate from Southern Illinois University Edwardsville (SIUE) with a master's degree in Marketing Research.
https://www.linkedin.com/in/drevin-shafer-mmr-b727ba153/
Join us in welcoming these new team members!